Landmark University Launches E-Leacture to Ensure Continuous Academic Activity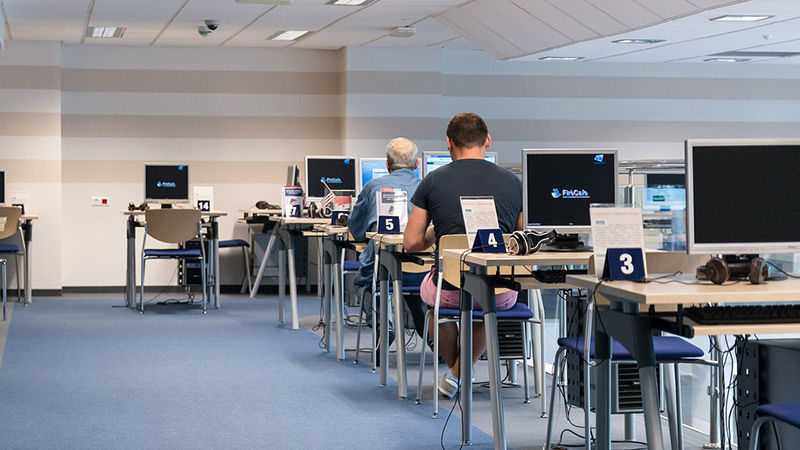 In an effort to ensure continuous academic activities during COVID-19 thereby scaling the uncertainty of fulfilling its academic calendar, the Management of Landmark University ably led by the Vice-Chancellor, Professor Adeniyi Olayanju on Easter Sunday 12th April, 2020 announced the commencement of e-lectures for its expectant students who have been away from the campus since the lockdown directives of both Federal and State Governments late March, 2020 against the spread of the virus.
"As an aftermath of the COVID-19 pandemic and the eventual enforcement of different categories of lockdown by both Federal and State Governments to curb the spread of the virus; an e-learning structure has been put in place by Landmark University to ensure that students are academically engaged while the lock down lasts."
According to the notice signed by the Registrar, Miss Fola Oyinloye, the online school takes immediate effect, and lectures are expected to commence by Tuesday, 14th April 2020.
The University's e-learning service platform has since been complementing classroom activities where students access lecture notes, take and submit classwork and assignments, among other academic engagements. It is, therefore, a familiar terrain for both students and lecturers to interact hitch-free. By extension, the e-lecture is to bridge the geographical gap created by the mandatory school closure between the students and their lecturers with the use of virtual tools to facilitate learning. While it offers the students the opportunity to attend classes in the confine of their homes, they are mandated to strictly adhere to the e-lecture timetable provided by the University to capture student attendance and compliance.
Members of the academic staff were, therefore, enjoined to give a feedback of their engagement of the platform for the first week in order to evaluate the exercise thereby enhancing the delivery of quality education in the University.
"As we put in final logistics to launch e-lecture tomorrow, Tuesday, April 14, 2020, we wish to request our esteemed members of faculty to kindly ensure that ONLY official emails (@lmu.edu.ng) are engaged in communicating information to students", the notice added.